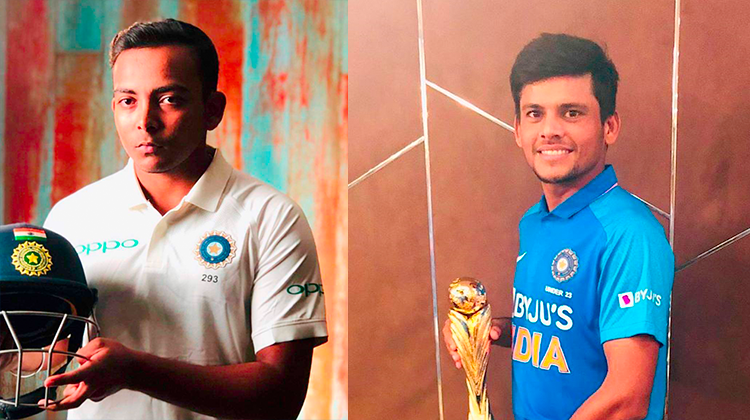 India U-19 skipper Priyam Garg has stated that he has been in regular contact with the U-19 World Cup title-holder, Prithvi Shaw. He also revealed what the stylish opener told him ahead of the Under-19 Cricket World Cup. According to Shaw, planning, playing to strengths and a sense of cohesion within the squad's ranks is the formula behind winning the most prestigious accolade in youth international cricket.
Shaw led the young Indian internationals to yet another World Cup crown, following the footpaths of Mohammad Kaif, Unmukt Chand and of course, the swashbuckling Virat Kohli.
Not only did he marshall his troops to great effect, but he also led by example, amassing 261 runs in six innings at a praiseworthy average of just over 65. With the Uttar Pradesh-born Garg set to prepare India for a title defense, it was imperative and great of Shaw to have spoken to the current captain.
Upon lifting the lid on what Shaw advised, the 19-year-old said, (via ESPNcricinfo)"Although I haven't spoken to Virat (Kohli) sir yet, I have spoken to Prithvi sir a lot. He told me your planning, your process, and your team-bonding is most important. The more the team will feel a sense of togetherness, the better will they perform."
He further added, "Prithvi sir also told me that the team should know what their strengths are. He said that team-bonding played a big role in India's success in 2018. And he told me the importance of bringing the best out of the players."
Garg, who seems to be well-poised and aware of the competition as well as his responsibilities, claims he doesn't feel the pressure ahead of the marquee event.
He affirmed, "There's no pressure for me. I am seeing it only as an opportunity to captain a team in such a big tournament. We've played so many events, so that's an advantage for us. As a captain, all I'm thinking about is how to take my team forward; how to navigate the team out of difficult situations."
The much-awaited U-19 World Cup is slated to commence on January 17, in South Africa, with the hosts opening their campaign against Afghanistan.
Related Reading: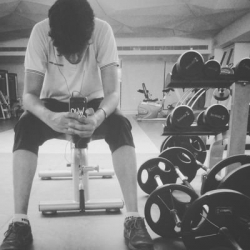 Latest posts by Akarshak Roy
(see all)